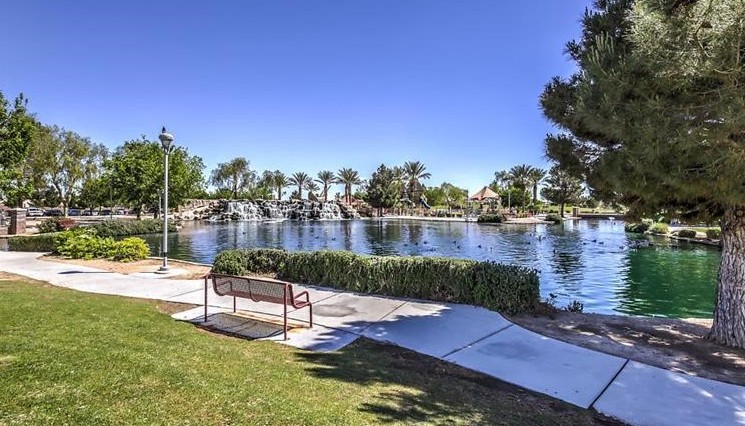 Aliante is a 1905 acre master-planned community located in North Las Vegas. The community has over 6500 homes and approximately 428 acres of public and recreational areas. 
Some of the attractions that Aliante has to offer include: 
Aliante Casino

Aliante Golf Club

Aliante Library

Aliante Nature Discovery Park
If you love the outdoors this community is perfect for you. There are tons of walking trails, parks, water play areas, a dinosaur discovery area, and a beautiful lake with ducks and fish.
If you have any questions about Buying or Selling in Aliante, feel free to call or text 702-378-8231.